Sara Meerow and Joshua Newell's paper on Defining Urban Resilience wins the 2016 Weddle Prize
June 22, 2017
Congratulations to our SRN members, Sara Meerow and Josh Newell, who have won Landscape & Urban Planning's third annual Weddle Prize. Their paper examines the definition and usage of urban resilience and proposes an updated definition for the future. The award is given to papers where a student served as lead author and the paper exemplified "rigorous scholarship that aims to achieve environmentally and socially beneficial design or planning of landscapes."
Sara Meerow, Joshua P. Newell, and Melissa Stults. 2016. Defining urban resilience: A review. Landscape and Urban Planning V 147. The full paper is available here.
Student Feature: Why do we shop at Farmer's Markets? Kate Gurke and Graham Ambrose Conduct Survey to Explore Motivations.
June 06, 2017
SRN students Graham Ambrose and Kate Gurke have worked on a study to understand how subjective well-being motivates sustainable purchasing decisions using a survey model known as dot surveys at farmers' markets. The dot surveys were used by over 400 farmer's market consumers to gather information on where consumers get the majority of their food, expenditures at the market, and motivations for attendance. These motivations that can be described as thinking, feeling, or purpose reasons to see if the personal benefits, positive emotional feelings, or beliefs in a cause that are linked to the market attendance. Participant's responses showed which type of motivation or a combination of all three motivate market attendance.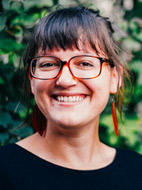 Kate Gurke has a degree in geology that took her to Italy as a teaching assistant for a study abroad program. Upon return she worked for several outdoor education programs including Conservation Corps Youth Outdoors, Minnesota Department of Natural Resources I Can Paddle!, and Greencorps Chicago. These program included several urban agriculture projects and sparked an interest in urban food movements and food access. She has been a Graduate Research Assistant for the Partnership in International Research and Education and Sustainable Research Network grants for the duration of her master's degree. The SRN led to connections with researchers in the Applied Economics department at University of Minnesota working with Minneapolis farmers' markets.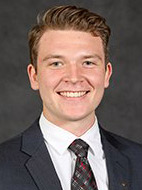 Graham Ambrose completed his undergraduate degree in Plant Breeding and Genetics with an emphasis in agroecology. I have refocused my interest towards understanding the unique market and policy forces driving success for small farmers.  My interests stem from a desire to develop market avenues for small, nontraditional farmers already producing in peri-urban and rural areas. I have worked with the Crow Wing and Cass County Farm Bureau and UMN Extension to assess and create a market development plan for local, grass-fed beef producers in the area. The research has used a mixed methodology approach, which utilized dot-surveys at local grocery stores, interviews with local chefs and grocer owners, as well as internet based consumer and producer surveys looking at desire and willingness-to-pay. I have also participated and placed second in the UMN's Acara Start-up Challenge for a produce aggregation, software platform that allows small farmers to sell, through multiple market avenues, to families, restaurants and institutions. Last, I have been a lead author on issue briefs discussing typologies of urban agriculture and economies of scale in urban agriculture through the SRN group at the UMN.
Ashly Spevacek Joins the Staff at Sustainable Healthy Cities
May 19, 2017
Please join us in welcoming the newest member of our Network staff, Ashly Spevacek. She joins  our research and project management team as we bid farewell to Katja Kruit, who has accepted a new position and returned to the Netherlands. We wish Katja the best in her new opportunity! Ashly introduces herself below: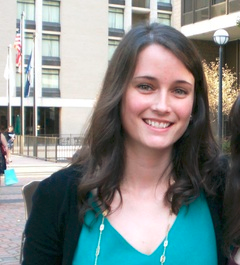 Ashly Spevacek: I'm excited to join the SRN this summer. In addition to supporting the SRN with some administrative tasks, I will also be conducting research. After receiving a Bachelors in Mechanical Engineering from the University of Minnesota in 2010, I worked for Project Performance Company in Washington D.C. as a consultant to various public and private organizations including the Department of Energy and the Transportation Research Board. As a consultant I managed research and software development projects, wrote research publications and developed energy management plans. I recently received a master's in atmospheric sciences from the University of Washington. For my thesis I ran global climate models and evaluated how tropical precipitation will change in the 21st century if we follow the business as usual IPCC emissions scenario. I look forward to meeting everyone in person and supporting the SRN research efforts.
Kara Kockelman part of UT Austin team to address U.S. transportation challenges
May 12, 2017
The Cockrell School of Engineering at The University of Texas at Austin is one of four institutions selected by the National Science Foundation to partner with government agencies and private companies to tackle the nation's most pressing transportation challenges.
UT Austin has joined the NSF Industry/University Cooperative Research Center (I/UCRC) for Efficient Vehicles and Sustainable Transportation Systems (EV-STS), established to support efforts by the automotive and ground transportation industries to meet federal regulations governing vehicle fuel economy and emissions, as well as to meet society's expectations for improved sustainability. The University of Louisville and Arizona State University established the EV-STS center in 2016, and UT Austin and the University of Alabama joined this year.
"This center will create valuable links across disciplines in the Cockrell School as well as across U.S. universities doing research on efficient vehicles and transportation systems," said Ron Matthews, mechanical engineering professor and the UT Austin center's EV-STS site director. "It will also give us the opportunity to leverage our industry partners in both the private and public sectors."
UT Austin will receive a four-year grant for $600,000 from NSF. That funding will grow with the involvement of government and corporate partners, with membership to the center starting at $50,000 per year. The UT Austin center will be working with at least six corporate and government partners.
One of the center's priorities is to make ground-based vehicles, everything from motorcycles to 18-wheelers, more fuel-efficient and sustainable. The Cockrell School has one of the top engine research programs in the country, with expertise in improving fuel efficiency, decreasing emissions and using alternative fuels, Matthews said.
The researchers' work will also include the development and analysis of electric vehicle powertrains, including quantifying cost, emissions and other impacts of large-scale electric bus fleets for transit agencies. They will also address issues concerning conventional powertrains, including real-world fuel economy and CO2 emissions.
Additionally, UT Austin is one of a handful of universities with the expertise to simulate shared autonomous vehicles — anything from buses to fleets of cars — serving cities, regions and inter-city travel. The center will give UT Austin researchers the opportunity to flex their expertise in forecasting the nation's fleet evolution and its energy emissions and greenhouse gas impacts under different demographic, fuel-cost and technology-pricing scenarios. Some of their work has already shed light on the energy implications of the nation's transportation choices.
Along with Matthews, Kara Kockelman, professor in the Department of Civil, Architectural and Environmental Engineering, will lead the EV-STS center as associate site director. Co-investigators in the center include Matthew Hall, professor in the Department of Mechanical Engineering; Thomas Hughes, professor in the Department of Aerospace Engineering and Engineering Mechanics; and Michael Lewis, senior engineering scientist in the Cockrell School's Center for Electromechanics.
Kockelman said that the center will benefit UT Austin in multiple ways, from giving researchers the chance to work closely with industry on solving real-world problems to introducing students to potential career paths.
"It will enable our research to be implemented sooner and educate multiple industry partners in related disciplines," she said. "It will also educate our students and help connect them directly to partners that may be employing them upon graduation."
Virtual Forum: Water-Wastewater and Stormwater-Green Infrastructure, Pt. 1
April 14, 2017
Join us today, Friday, 4/14, for a discussion on: Water-Wastewater and Stormwater-Green Infrastructure, Pt.1:
Led by: Dr. Paige Novak (University of Minnesota) & Dr. Lut Raskin (University of Michigan)
Discussing: What does (and can and should) wastewater treatment look like in the context of an integrated, distributed FEWS network?
Friday April 14, 2:30 to 4:30 PM Central
To view or join the discussion on Friday: Join Here, Access Code: 383-419-437.
These lectures and discussions are part of a course offered by the MSSTEP Program and the Sustainable Healthy Cities Network, Infrastructure Transformations for Sustainable Healthy Cities: Design and Policy.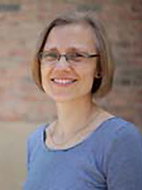 Virtual Forum: Richard Plunz and Dana Boyer discuss Urban Agriculture and Food Systems
April 12, 2017
Join us Wednesday, 4/12, for a discussion on: Urban Agriculture and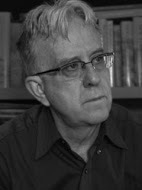 Food Systems, Pt. 2:
Led by: Prof. Richard Plunz (Columbia University) Discussing: The Food System in New York City &

Dana Boyer (PhD, University of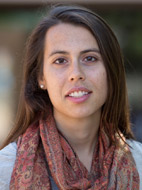 Minnesota) Discussing: What is the Contribution of City Actions on  Environmental Impacts on Urban Food Systems?
Wednesday April 12, 11:15 to 12:30 PM Central
To view or join the discussion on Friday: Join Here, Access Code: 383-419-437.
These lectures and discussions are part of a course offered by the MSSTEP Program and the Sustainable Healthy Cities Network, Infrastructure Transformations for Sustainable Healthy Cities: Design and Policy.
Student Feature: Ecosystem Services of Urban Farms by Xinyu Liu and Varsha Gopalakrishnan
April 11, 2017
Xinyu Liu and Varsha Gopalakrishnan, PhD students in Prof. Bhavik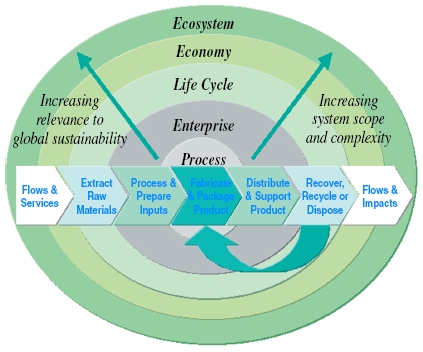 Bakshi's group at The Ohio State University work on integrating the role of ecosystem services into engineering design and decision making. Their work is motivated by the thinking that all engineered products and processes can be economically viable while respecting ecological limits. They use concepts from the fields such as Process Systems Engineering, Life Cycle Assessment, and Ecological Modeling to expand the boundary of traditional engineering methods to include ecosystems and to design systems that operate within nature's carrying capacity. Ultimately, this research work aims to develop synergies between technological and ecological systems to meet human needs while ensuring sustainability and resilience.
The scale of problems they address varies spatially and temporally, across individual equipment to the life cycle and across technologies and ecosystems. Some of the problems they have focused on include designing integrated networks of technological and ecological systems for industrial plants, developing a theoretical framework to account for ecosystem services in life cycle assessment and life cycle evaluation of several emerging technologies.
As a part of the SRN project, Xinyu and Varsha are interested in understanding the ecosystem services and disservices from different forms of urban farming across multiple cities in the world. Farming activities are associated with a bundle of ecosystem services, such as food provisioning, carbon sequestration and water quality regulation. Considering multiple services simultaneously will prevent the impact shifting to other services, thus enabling more informative decision making. They are interested in analyzing multiple scenarios to understand the benefits of investing in green infrastructure like community gardens and urban farms. This work contributes to the integrated SRN framework by providing quantitative indicators to assess environmental sustainability and linking it to human well-being and livability.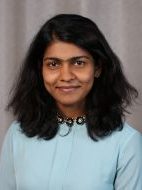 Virtual Forum: Transportation Design & Policy for Sustainable Healthy Cities (Pt.2)
March 23, 2017
Join us Friday for a discussion on: Transportation Design & Policy for Sustainable Healthy Cities, Pt. 2:
Potential Outcomes from (Shared, Electric) Automated Vehicles
Led by: Frank Douma (University of Minnesota) & Dr. Kara Kockelman (University of Texas at Austin)
Friday March 24, 2:30 to 4:30PM Central
To view or join the discussion on Friday: Join Here, Access Code: 383-419-437. To view presentations ahead of time:  https://utexas.app.box.com/s/ehnbzp0cjbii3fmm4wysowjg6wgp5a57
These lectures and discussions are part of a course offered by the MSSTEP Program and the Sustainable Healthy Cities Network, Infrastructure Transformations for Sustainable Healthy Cities: Design and Policy.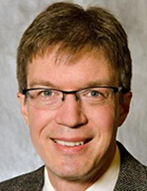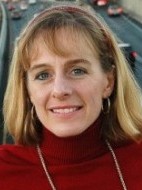 Student Feature: Turning waste into biofuel by Shilva Shrestha and Xavier Fonoll at UMich
March 22, 2017
Shilva Shrestha, a current PhD student, and Xavier Fonoll, a post-doctoral fellow, in Professor Lutgarde Raskin's research group at the University of Michigan, started a collaborative project between the University of Michigan, the University of Hawaii, and the University of Barcelona.  They started working as a visiting master's student and a visiting PhD student, respectively, at the University of Michigan in the summer of 2014. Impressed with the work atmosphere, rigor, and diverse approaches to research in the Raskin research group, both of them decided to take their collaboration further and returned to the University of Michigan after finishing their degrees at the University of Hawaii and the University of Barcelona, respectively, to start another phase of their research careers. Here is a brief introduction to their current work:
Annual worldwide waste generation is expected to increase by 70% by 2025. At the same time, there has also been a paradigm shift in our approach to waste treatment, transitioning from simple landfill disposal or incineration to utilizing waste to produce fuels and chemicals. Anaerobic digestion (AD) has been a popular technology to transform organic wastes into energy in the form of biogas. However, without government subsidies and appropriate governmental policies for promoting methane based biofuel, the economic viability of AD is often limited. Producing high-value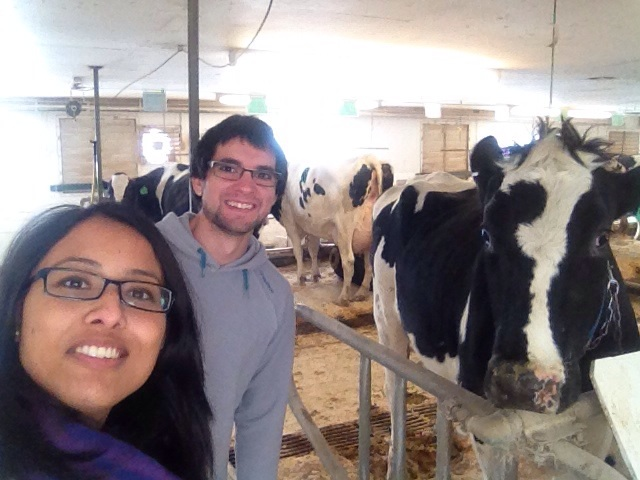 chemicals from organic waste streams using anaerobic technology has the potential to increase the economic value of AD technology, and also addresses concerns of environmental sustainability by proper waste management, preventing greenhouse gas (GHG) emissions, and decreasing resource depletion through the reduced use of petrochemical, plant, and animal oil sources. Anaerobic microbiomes can be used to produce medium chain fatty acids (MCFAs) by chain elongation of short chain carboxylates, the intermediates of AD. MCFAs are saturated fatty acids and have chain length from six to twelve carbons and can be used as the precursors for liquid fuels (alcohols and alkanes), animal feed additives, antimicrobials, fragrances, pharmaceuticals, and dyes.
To maximize the production of MCFAs, a two-phase bioreactor system is being built. The results from Shilva's and Xavier's previous collaborative project, in which rumen content was used as inoculum and co-substrate to overcome the slow hydrolysis of lignocellulosic substrates, fostered the idea of designing the first bioreactor. The first bioreactor hydrolyzes organic waste and subsequently ferments the soluble products to VFAs. It mimics the behavior of the rumen (cow stomach) and the design intends to shape the reactor microbiome to be as similar as the rumen microbiome with high levels of hydrolytic microorganisms. The second bioreactor supports the chain elongation reaction using the VFAs produced in the first bioreactor.
External Advisory Committee visits University of Minnesota for annual review meeting
March 13, 2017
On March 7-8, the SRN's External Advisory Committee (EAC) met with lead faculty and staff in Minneapolis. The EAC, led by Raj Rajan from Ecolab, has members from industry, government and academia who review the Network's progress.Faculty presented research results and outreach activities from the past year, and the EAC provided feedback on how the Network can further be improved. This feedback will be given to the National Science Foundation as well.
More information about the EAC can be found 
here
.