Virtual Panel: Distributed Energy in Cities
February 23, 2017
Join us Friday for a Virtual Panel on: Distributed Energy in Cities
Led by: Dan Zimmerle (Colorado State), Sairaj Dhople (University of Minnesota), Vijay Modi (Columbia University), Mo Li (University of Minnesota), & Anu Ramaswami (University of Minnesota)
(2:30-3:30)
Moderated by Frank Douma (University of Minnesota)
Friday February 24, 2:30 to 4:30 PM Central
To view or join the discussion on Friday: Join Here, Access Code: 383-419-437.
These lectures and discussions are part of a course offered by the MSSTEP Program and the Sustainable Healthy Cities Network, Infrastructure Transformations for Sustainable Healthy Cities: Design and Policy.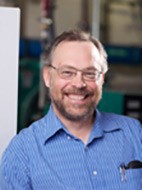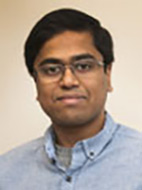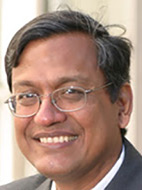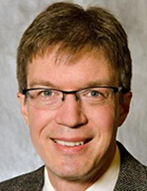 The Big City Scaled Down for Sustainability
August 11, 2015
Columbia To Co-Lead $12 Million Livable Cities Research Project.
Two-thirds of people on the planet will live in cities by 2050 but few cities are prepared for the coming population boom. A $12 million research project sponsored by the National Science Foundation (NSF) will explore a new model for urban infrastructure—the roads, pipes and grids that move around people, food, water and energy—to make cities cleaner, healthier and more enjoyable places to live.
A consortium of cities, companies and universities, led by University of Minnesota, Columbia University and Georgia Institute of Technology, will form a Sustainability Research Network to carry out the research, titled "Integrated Urban Infrastructure Solutions for Environmentally Sustainable, Healthy, and Livable Cities." By 2045, cities will be home to 6 billion people, the United Nations estimates, creating an unprecedented demand for food, water, energy, transportation and housing.
In the past, governments built massive infrastructure projects to meet the public's needs—interstate highways, regional power plants and centralized sewage treatment systems. But concerns about climate change and the hefty costs of such monumental projects, in dollars, pollution, efficiency and vulnerability during natural disasters, have caused many to reconsider.
The city of the future may well favor small, local and decentralized solutions—what some planners call "distributed" infrastructure. Think roads geared towards bicycles instead of cars; Houses powered by a neighborhood solar grid instead of a distant power plant; Food grown on rooftops instead of shipped cross-country; and waste composted locally rather than piped to a sewage treatment plant.
By studying the infrastructure of cities in the United States and India, the Sustainability Research Network will identify the best mix of local and regional systems to meet city dwellers' needs. The team will also explore the community attitudes and public policies that allow cities to evolve and adapt. Over the next four years, it will develop a framework for change based on new technologies and trends already underway, including district energy systems, community solar energy, light-rail, bike share systems and urban farms.
The cities to be analyzed include, among others, New York, Minneapolis-St. Paul, Detroit and Atlanta, as well as cities in India with minimal infrastructure. The university researchers, in collaboration with their partners in the public, private and nonprofit sector, will focus on developing practical solutions that can be scaled and immediately put into action.
In New York City, Columbia has worked with City Hall, property owners and local community groups to measure the impact of city initiatives to green the urban landscape by planting more trees and vegetation, including on rooftops and roadways. Trees and plants absorb rain and snow, reducing the amount of stormwater runoff that sewage treatment plants need to process. They also cool the air, helping to bring down temperatures on hot days. In addition to measuring the benefits of green infrastructure, Columbia researchers are studying the psychological factors that lead communities to care for city-planted trees and vegetation in their midst, protecting the public's investment.
The research is still in progress, but initial results highlight the importance of involving neighbors in the stewardship of green infrastructure. Tree-pits, for example, can absorb more stormwater if soils remain loose and uncompacted. Planting flowers in the tree-pits and putting up guards have proven effective at keeping foot traffic away.
Columbia's role in the Sustainability Research Network will be to look at the potential for designated cities to scale various sustainability solutions, be it planting rooftop farms or rewiring buildings for solar. How much capacity is there, and how big are the benefits? The Columbia researchers involved are: Patricia Culligan, a civil engineer who is deputy director of Columbia's Data Science Institute; Upmanu Lall, a civil engineer who heads the Columbia Water Center; Vijay Modi, a mechanical engineer who heads Columbia's Sustainable Engineering Lab; Ben Orlove, an anthropologist who heads Columbia's Center for Research on Environmental Decisions; and Richard Plunz, an architect who heads Columbia's Urban Design Lab.
The shift to a city with local and decentralized services will require technology—sensors to pull in data from solar panels, weather stations and so on—and systems to analyze it, make decisions and coordinate with other systems. "The internet-of-things, where sensors talk to sensors, and make decisions without any human involvement, is going to be key for the city of the future," said Culligan. "Sensors on green roofs will tell sensors controlling irrigation when plants are thirsty and need to be watered."
"When it rains, green roof sensors will tell stormwater pipe sensors how much rainfall has left the rooftop so flows can be redirected to prevent flooding," she added. "Big data and data science will be central to all of this."
The Sustainability Research Network's "Integrated Urban Infrastructure Solutions for Environmentally Sustainable, Healthy, and Livable Cities" project includes researchers in academia, industry and policy organizations that work with more than 29,000 cities in the U.S. and globally. They are: the University of Texas at Austin, Florida State University, University of Michigan, Colorado State University, Ohio State University and Indian Institute of Technology-Madras; Ecolab, Xcel Energy, ICF International; and ICLEI – Local Governments for Sustainability, National League of Cities and the International City/County Management Association.
Directing the project is Anu Ramaswami, who heads the University of Minnesota's Science, Technology & Environmental Policy Program at the Humphrey School. Her co-investigators are Culligan, at Columbia, and Amistead Russell, an environmental engineer at Georgia Tech who specializes in air quality and health.
Please see Sustainable Healthy Cities for a full list of project partners.
— Kim Martineau
This article was originally posted by Columbia University.