Successful NSF-RCN Workshop on Interdisciplinary Urban Sustainability Careers
August 18, 2017
The NSF-RCN workshop on interdisciplinary urban sustainability careers was held at the Humphrey School of Public Affairs, University of Minnesota, from Aug 7 to Aug 9, 2017. This is a student-led workshop, organized by PhD students Kangkang (KK) Tong from the University of Minnesota and Kate Wassel from Florida State University. They invited 15 professors and professionals with doctoral degrees to share their experience in interdisciplinary collaboration, career development in academia and industries/governmental sectors/NGOs, as well as how to begin their own businesses. These invited speakers came from different educational backgrounds, generally covering engineering, natural sciences, and public affairs. To maximally integrate the needs of career development from various educational degrees, KK and Kate also invited PhD students, Jueyu (Olivia) Wang (Urban Planning), Raj M. Lal (Civil and Environmental Engineering), and Daniel Costie (Public Policy) to form a student committee.
In total, 31 students and post-docs, from 18 domestic and international universities/institutes, participated in this workshop. These attendees are from various educational degree programs, including civil and environmental engineering, environmental science, geography, public affairs, urban affairs, and urban planning, etc. The Center for Science, Technology, and Environmental Policy at the Humphrey School hosted this event.
Ashly Spevacek Joins the Staff at Sustainable Healthy Cities
May 19, 2017
Please join us in welcoming the newest member of our Network staff, Ashly Spevacek. She joins  our research and project management team as we bid farewell to Katja Kruit, who has accepted a new position and returned to the Netherlands. We wish Katja the best in her new opportunity! Ashly introduces herself below: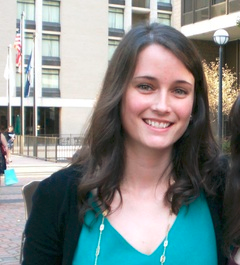 Ashly Spevacek: I'm excited to join the SRN this summer. In addition to supporting the SRN with some administrative tasks, I will also be conducting research. After receiving a Bachelors in Mechanical Engineering from the University of Minnesota in 2010, I worked for Project Performance Company in Washington D.C. as a consultant to various public and private organizations including the Department of Energy and the Transportation Research Board. As a consultant I managed research and software development projects, wrote research publications and developed energy management plans. I recently received a master's in atmospheric sciences from the University of Washington. For my thesis I ran global climate models and evaluated how tropical precipitation will change in the 21st century if we follow the business as usual IPCC emissions scenario. I look forward to meeting everyone in person and supporting the SRN research efforts.
Virtual Forum: Water-Wastewater and Stormwater-Green Infrastructure, Pt. 1
April 14, 2017
Join us today, Friday, 4/14, for a discussion on: Water-Wastewater and Stormwater-Green Infrastructure, Pt.1:
Led by: Dr. Paige Novak (University of Minnesota) & Dr. Lut Raskin (University of Michigan)
Discussing: What does (and can and should) wastewater treatment look like in the context of an integrated, distributed FEWS network?
Friday April 14, 2:30 to 4:30 PM Central
To view or join the discussion on Friday: Join Here, Access Code: 383-419-437.
These lectures and discussions are part of a course offered by the MSSTEP Program and the Sustainable Healthy Cities Network, Infrastructure Transformations for Sustainable Healthy Cities: Design and Policy.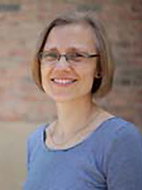 Rahul Sharma and Professor Gabe Chan Provide Commentary for Nature Energy
December 27, 2016
Read University of Minnesota PhD Rahul Sharma and Professor Gabe Chan's invited commentary in Nature Energy, "Energy poverty: Electrification and well-being." The commentary is based on a paper Sharma and Chan reviewed for the journal, and engages with questions on how rural energy poverty is measured, and which measures are better suited for policy decisions.
New Faces to the SRN and One Farewell
Top: New faculty, Chan and Curley. Bottom: New staff, Johns, Kruit, and Douma
July 12, 2016
Faculty
Please join us in welcoming Gabriel Chan and Cali Curley to the Network's team of faculty!
Gabriel Chan is an Assistant Professor at the University of Minnesota. He will investigate the design and performance of community-scale solar energy initiatives, using Minnesota's community solar garden program as a test case.  Learn more about Gabe.  
Cali Curley is an Assistant Professor at Indiana University-Purdue University Indianapolis and a Courtesy Professor at Florida State University. She will be coordinating the Tallahassee utilities relationship and managing the utility level data.  Learn more about Cali. 
See a complete list of faculty collaborating on our Network.
Staff
On July 8th, we said farewell to our Managing Director, Luke Hollenkamp.  Luke accepted a new position with the City of Minneapolis' Sustainability Office.  We wish him the very best in his new role!
Joining Tracy Fallon, our Operations Manager, are three additional team members.  Please welcome Robert Johns, Katja Kruit, and Frank Douma to the Network!
Robert (Bob) Johns will be our Senior Strategy Advisor.  Bob returned to the University of Minnesota as a Senior Fellow this January after serving as Director of the U.S. Department of Transportation's John A. Volpe National Transportation Systems Center.  His experience and expertise will guide the internal management of the Network and will advise on strategic connections with external partners.  Learn more about Bob.  
Katja Kruit will be our Research Manager.  Katja brings experience in managing other NSF research grants at the University of Minnesota and an expertise in sustainability science and renewable energy.  She will coordinate research in Theme 1, the Energy/Water Testbed, and the Green Infrastructure/Urban Farming Testbed, as well as manage the budget and contractual agreements.
Frank Douma is building on his responsibilities at the University of Minnesota's Humphrey School of Public Affairs by joining us as a Senior Fellow.  Frank will be coordinating research within the Transportation testbed, Theme 2's social actors study, and Theme 3.  Learn more about Frank.  
Minnesota Researcher Finds that Emissions from On-road Vehicles in Delhi are Increasing
December 22, 2015
Researchers Ajay Nagpure, post doctorate associate at the University of Minnesota, B. R Gurjar and Vivek Kumar from IIT-Roorkee, and Prashant Kumar from University of Surrey carried out a study aimed at recording variations in various vehicular pollutants over the span of 20 years and also give future projections.
Read the full article posted in the Times of India or a similar article in The Economic Times.
The Cleanest Cities? It's Not So Simple
December 10, 2015
University of Minnesota professor and SRN director, Anu Ramaswami, is quoted in a New York Times article on the variety of ways to assess a city's efficiency when it comes to energy and impact on the environment.
Minnesota and Georgia Tech Collaborate on Pollution Threat to Taj Mahal
October 28, 2015
A joint study by the University of Minnesota and Georgia Institute of Technology addresses the high level of particulate matter responsible for masking the white marble sheen of the Taj Mahal.
Read the articles:
A better future through "smart cities" research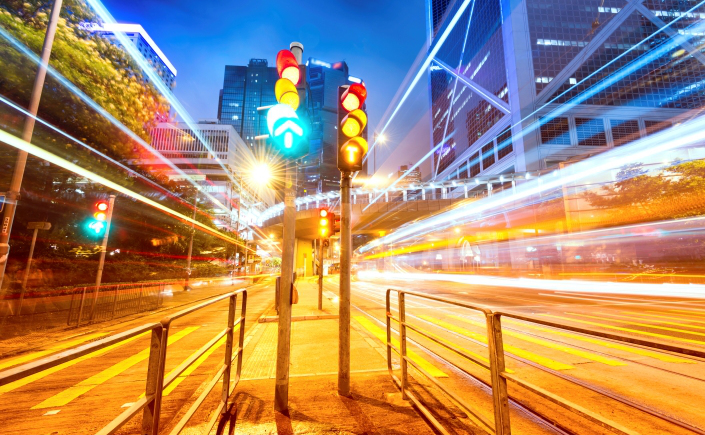 Photo from original article on Inquiry webpage
October 12, 2015
At the University of Minnesota researchers are teaming up with city planners, nonprofit leaders and industry professionals to form solutions that tackle these emerging challenges and prepare communities for the future.
Reimagining Cities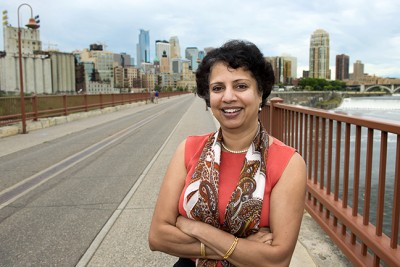 September 10, 2015
If ever a project could be held up as a picture-perfect example of the word "interdisciplinary," this is it.
The U of M's Anu Ramaswami is directing a vast new network of academics, scientists, industry leaders, and policy partners studying ways to make cities more environmentally sustainable and more tangibly "livable" in ways that advance human health and well-being. Read the full article.