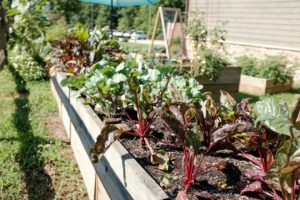 This study measured people's emotional well-being (EWB) while engaged in urban household gardening. The researchers directly measured EWB of home gardeners and compared their reported emotional affect across different activities, finding that gardening is one of the top ranked activities associated with positive emotions.
Read the two-page journal brief: Urban home gardening is associated with happiness
This brief is adapted from the following peer-reviewed journal article: Ambrose, G., Das, K. Fan, Y., & A. Ramaswami (2020). Is gardening associated with greater happiness of urban residents? A multi-activity, dynamic assessment in the Twin-Cities region, USA. Landscape and Urban Planning, 198.
Photo credit: Jonathan Hanna via Unsplash