Graduate Education Certificate
Integrated Infrastructure Solutions for Sustainable, Healthy and Livable Cities
The interdisciplinary urban sustainability graduate education certificate offered by the Sustainable Healthy Cities Network is designed for graduate students at the MS & PhD level. To complete the certificate, students must complete three courses, offered in an innovative hybrid format and taught by leading experts and practitioners from different disciplines, providing students access to key innovators in the field. The courses at the core of the certificate include: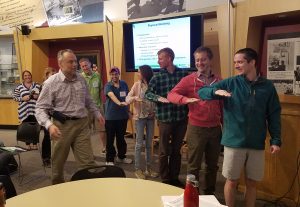 Interdisciplinary Environmental Study of Urban Sustainability
Interdisciplinary and multi-sectoral approaches are needed to develop solutions to urban challenges. This 5-day intensive workshop serves as an introduction to interdisciplinary and action-oriented research.  Students learn urban infrastructure and sustainability vocabulary across disciplines and also became familiar with research design and practical application of a research framework to help inform sustainable urban infrastructure policy and action.
Defining and Measuring Environmental Sustainability, Health, Well-being, and Livability
Students in this course learn about theoretical and methodological foundations for connecting the social-ecological-infrastructural systems (SEIS) framework to measurement of environmental sustainability, health, well-being, and livability (EHWL) outcomes.  They are introduced to infrastructure and socio-demographic parameters within individual cities, as well as cross-city comparisons in the U.S. and the developing world to understand the linkage between EHWL outcomes and contextual socio-demographic, infrastructure, urban form, and environment/ecosystem factors.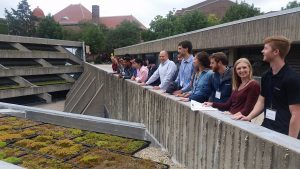 Distributed Infrastructure Solutions: Design and Policy
This semester-long course focuses on real-world infrastructure solutions being piloted in SHCN partner cities to advance EHWL outcomes.  Social scientists and engineers enrolled in the course collectively consider a range of options for an infrastructure challenge that cuts across behavioral change, community-based social enterprise, and larger scale governance/policy considerations.